Munidopsis kensmithi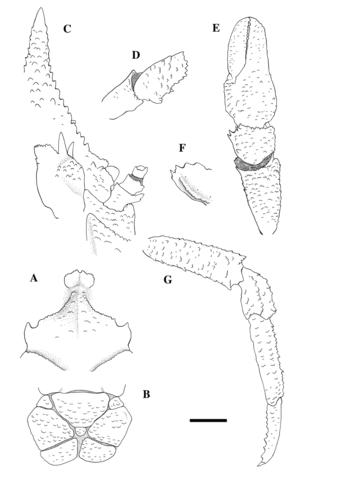 Description:
Munidopsis kensmithi male (25.8 mm).
A, sternal plastron, sternites 3 and 4.
B, posterior part of segment 6 of pleon and telson.
C, anterior portion of carapace, ventral, and left antennule and antenna, ventral.
D, merus of right mxp 3, lateral.
E, right P1, lateral.
F, distolateral carina of fixed finger of right P1, ventral.
G, right P2, lateral.
Scale: A, C, D, F = 2 mm; B, E, G = 5 mm.
Photographer: Jones & Macpherson, 2007. Publisher: Allen, Chris.